Nautika Centar Nava is happy to announce our participation at the 24th Biograd Boat Show. Meet us there from 26 till 30 October 2022 and view our Saxdor Yachts on display. We are thrilled to be coming back with as much as four Saxdor yachts to the biggest in-water boat show in the Central European region.
Saxdor 320 GTC and GTO will be on display in-water, a limited amount of test drives are possible only if scheduled and confirmed in advance.
Saxdor 270 GTO and 200 Sport will be available for viewing on land, right at the northern entrance to the boat show.
Saxdor 320 GTO – Croatian Boat Show Premiere
Two Mercury V6 CMS 225 hp bring a maximum speed range of 32 – 45 knots. This fast powerboat has other interesting features, as well:
T top
walk around decks
side terrace openings for easy access to the sea
economically designed hull
versatile cockpit
Mercury VesselView Mobile
We invite you to come and visit to check out all the other great traits of this boat and other Saxdor yachts we're bringing to Biograd.
Saxdor 320 GTC – Croatian Boat Show Premiere
This motorboat with 2 Mercury V6 CMS 225 hp delivers maximum speeds of 28 – 45 knots, and is very easy to handle. It has the same elegant, cost-effective, and performance-focused hull design as the GTO and GTR. Schedule your viewing or even a test drive by contacting our sales team. Find both boats at F2 quay (near our stand) and take a look at the fixed side wings for easy side boarding, adjustable steering wheel, kitchen module, sun deck in front, and so much more.
Saxdor 270 GTO – Croatian Premiere
Right after its world premiere at the Southampton Boat Show, we're bringing this brand-new model to Biograd for its Croatian Premiere. Be the first to see the next step in the evolution of Saxdor Yachts. Extreme stability, construction with vacuum infusion results in a light and strong boat, fuel efficiency. Those are just some main features of this Saxdor 270 GTO with Mercury V6 225 hp engine in white gray hull.
Saxdor 200 Sport
It combines the comfort and safety of a small boat with the convenience of a jet ski. In addition to being swift and maneuverable, the new edition has an innovative sleeping tent with a window. This way, the Saxdor 200 is even equipped for an overnight stay, as well.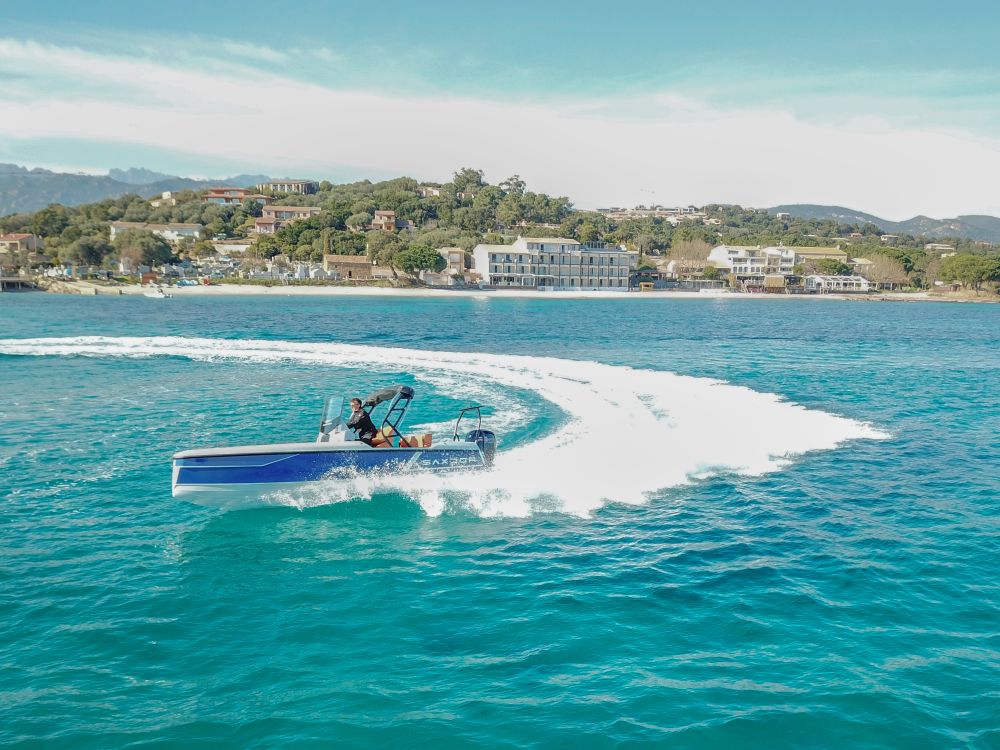 Meet our team
Our qualified experts will be waiting for you in Biograd. Set up an appointment with our sales team by sending an email to sales@navaboats.com, and come see us at the Nautika Centar Nava stand.